About Our Business
A Salem Ohio website design company, My Valley Marketing provides Salem area clients state of the art website design services, which include: Website designer, Internet marketing service, Marketing agency and more. My Valley Marketing has become the Salem OH leader in website design. For further information call 330-892-7500
My Valley Marketing has quickly taken first place in Salem for providing web design and SEO (Search Engine Optimization) services. Since 2012, we have made it our goal of making other happy business owners in Salem. The one thing that continues to change is technology, not our mission statement.
We make customer satisfaction a priority by placing it at the top. Our desire is to make a difference in our community through digital marketing. We believe that it's important to innovate and adapt to an ever changing industry, and offering only the best of the best services to our customers. As a leader in internet marketing solutions, we'd love to offer our expertise.
To better serve you in Salem, we stay ahead of industry updates with equipment and technical knowledge. It would be our pleasure to become part of your next product marketing project, or refer our marketing services to another local business. We believe that when we are successful, our community is successful.
With a growing customer base, My Valley Marketing has continued to expand our services, offering industry leading internet marketing services including: web design, search engine optimization, e-commerce websites, graphic design, digital advertising, social media marketing, citation building and more services.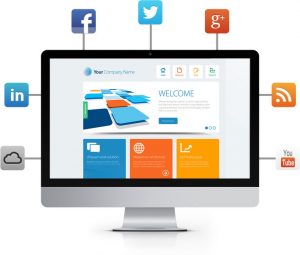 Services We Provide
Website Designer, Salem OH
Internet Marketing Service, Salem OH
Graphic Designer, Salem OH
Web Hosting Company, Salem OH
Marketing Agency, Salem OH
Our Website Design Salem OH Services
Website Design
Web Hosting
Graphic Design
Logo Design
Local SEO
Youtube Videos
Web Content Writing
Social Media Management
Other Web Marketing Services Offered in Salem Ohio
Web Development (WordPress)
Search Engine Optimization
Social Media Advertising (Facebook & LinkedIn)
Google Trusted Photographer (Maps 360, VR, 3D)
Our Website Design Salem OH Review Sites
Proudly Serving
Salem, Damascus, Sebring, Beloit, Hanoverton, Lisbon, Wsahingtonville, Leetonia, East Rochester, Homeworth, Kensington, Winona,
Follow Us
Location
My Valley Marketing
32980 N Price Rd, Salem OH 44460 United States
+1 330-892-7500
[email protected]
Directions
Click here for driving directions >
Google Map
Latest Reviews
Awesome
★★★★★
Great service! Amazing products! I love My Valley Marketing!
Office Hours
| | |
| --- | --- |
| Monday | Open 24 hours |
| Tuesday | Open 24 hours |
| Wednesday | Open 24 hours |
| Thursday | Open 24 hours |
| Friday | Open 24 hours |
| Saturday | Open 24 hours |
| Sunday | Open 24 hours |
Accepted Payments
We accept major credit cards and PayPal

Nearby Places
Restaurants:
Hotels:
Bars and Pubs: