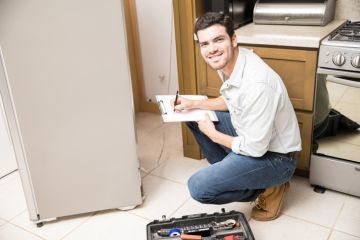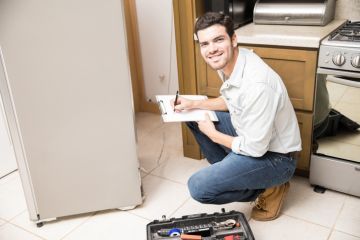 Your bread and butter only comes when you have a steady stream of new customers. Referrals are nice but they are never consistent. Inbound lead generation is a powerful and cost-effective method of growing your contracting or local service based business.
The My Valley Marketing Lead Generation System gets you found by an audience that is motivated to become a customer in your exclusive local territory. There is no need to fight your competitors for the same lead. Simply tell us what you do and an area where you need calls from and we'll go to work.
Using the power of a search engine optimized website, we'll get you listed on Google and other important directory listings, along with some social media business pages. This will give you the ability to post special offers and get reviews to build your clientele.
The best part: you will received affordable, live and exclusive leads. Your guaranteed results are just one call away!
You'll agree that having exclusive leads is much better than shared leads from other directories such as HomeAdvisor, Thumbtack, Networx, Painter Choice, and others. Contractors like you understand how competitive and over priced leads can be when shared. No more hoping or beat downs on price.
With the exclusive leads produced by the My Valley Marketing Lead Generation System, you will have motivated customers calling your business directly. You simply just need a good answering service in place that can set appointments and convert them into sales. We can help you with that too.
When you can have live one on one conversations not only can you build immediate relationships with your clients, you will create a better buying experience for them by having to call around for a lower price or second quote.
Lead Generation Services For:
Appliance Repair
Building Maintenance
Carpet Cleaning
Commercial Cleaning
Damage Restoration
Electrician
Flooring
Garage Door
General Contracting
Generator Sales & Service
Gutter Guard
Handyman
Home Improvement
House Cleaning
HVAC
Insurance
Interior
Decorating
Irrigation
Landscaping
Masonry
Mold Remediation
Moving
Painting
Paving
Pest Control
Photography
Plumbing
Pool Service
Pressure Washing
Remodeling
Roofing
Solar
Spray Foam Insulation
Tree Service
Water Damage Restoration
Window Installation
Get Leads
The extras are nice, but we'll never lose focus on what matters most and what we do best:
generate a steady flow of inbound leads from motivated customers.
Calls and emails are always live and exclusive.
We never share or resell leads.